Innovations
---
Our everyday work for the customers makes us to face new engineering and business challenges.  Proper elicitation, recognition and identification of the needs is our priority.
---
By augmenting your team with our people and proposed technology we can help you innovate. As we see implementing innovations is a difficult cooperative effort requiring many tradeoffs. Only that cooperative approach can create the competitive advantage and maximize your adde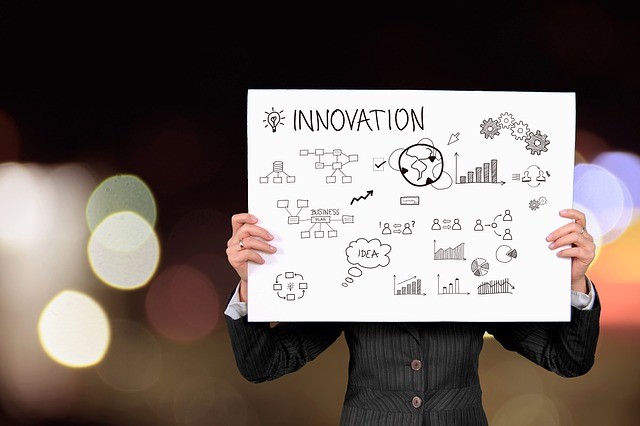 d value to your clients.
---
By working with us you inherit our experience from past projects we can help you to build innovative products and services in multi sourced business environment. We introduce innovations by implementing tested collaboration techniques, empowering your employees and encourage them to out of the box thinking and using modern business analytics approaches in process management.
---
All that apply to :
Sales Augmentation (daily sales activities, quoting – quoting automation APIs, contacting customer – CRM ICT integration, reporting – CRM/ERP integration)
Payment integration (PayPal, Credit/Debit Cards, Bitcoin, Litecoin)
Procurement (RFI, RFP, RFQ template preparation, translations)
Operations (Project Management, Business Analytics, Customer Care & Retention, Recruitment – implementation of innovative tools to streamline the processes)
M&A (site surveys, estimation due diligence, synergies, optimization)
Product Marketing (definition, Internet aided market research, product localization, SEO, SEM)
Meracom offers analytical approach to existing processes. Our services are being delivered by devoted and experienced personnel able to estimate, find synergies and optimize the existing business architecture.
---
While prototyping, testing and then implementing innovative approaches Meracom utilizes  and maintains Open Source e-commece, CRM, document repositories and project  management software as well as commercially available software packages including (Sugar CRM, Vtiger, Magento, Mantis, Collabtive, Asterisk, OrangeHRM, Cisco, Oracle, Microsoft, SalesForce.com, SAP and more). Additionally, we provide on demand dedicated systems that integrate software and hardware elements whenever necessary.